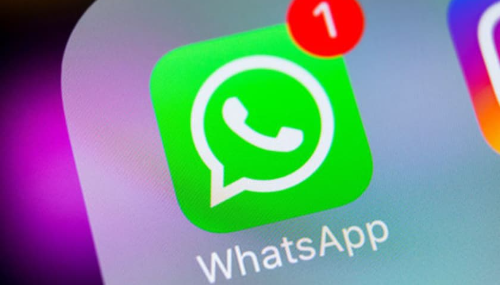 October 21, 2021
How to activate the temporary messages in WhatsApp
Be careful: this is how you can activate temporary WhatsApp messages
If you are tired of deleting messages manually, you can go to this particular function.
WhatsApp, an instant messaging application of about 2 billion users (according to company figures), gives you the option to delete messages in your conversations with other contacts.
One of the most used ways is to select the message, go to the 'garbage can' icon and choose 'delete for me' or 'delete for everyone'. It is the manual process, but WhatsApp has another option to make it automatic.
What are temporary messages?
They are conversations that disappear after seven days of being sent. Any content can be deleted: writings, photos, videos or other multimedia files.
How are temporary messages activated?
The process does not require more time. It is the same for devices with Android or iOS systems and for the desktop or WhatsApp Web versions.
You must follow these simple steps:
Open the WhatsApp chat of the contact or group in which you want to activate temporary messages.
Touch the name of the contact or group (at the top of the screen).
Press the option 'Temporary messages', which appears together with a clock icon. A description of the function appears in this tab: "If you activate this setting, new messages will disappear from the chat after seven days," it reads.
Select 'Activated'. This way you will already have the function enabled.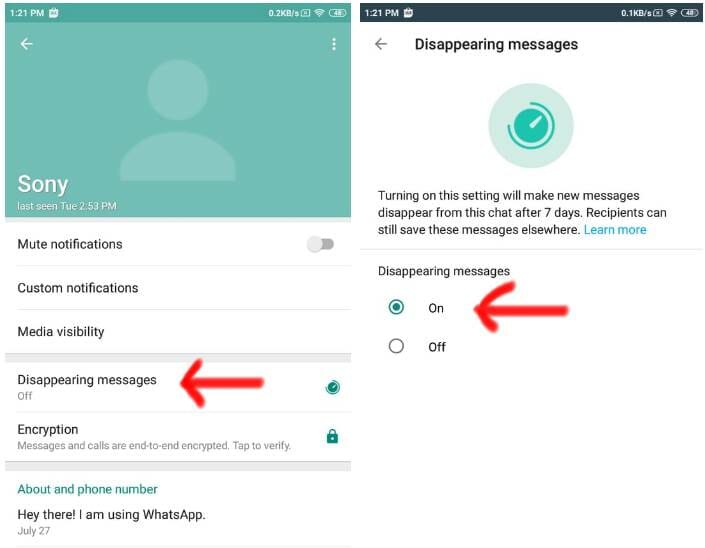 If you wish to withdraw, you must repeat the same procedure and choose 'Deactivated'.
It is worth noting that in an individual chat anyone is able to activate these messages. The opposite happens with groups, since administrators have the possibility to control who can do it.
Are multimedia contents also deleted from my cell phone with temporary messages?
If you have the automatic download of photos, videos and other documents enabled and you are in a chat of temporary messages, they disappear from the application, but they are not removed from your device.
This happens because they are already in the internal storage of the device and it is no longer the responsibility of the messaging app.
Remember that you can forward the temporary message or take a screenshot and save it before it disappears. So keep in mind the advice that the application provides for the activation of these types of messages: only use them with people you trust.