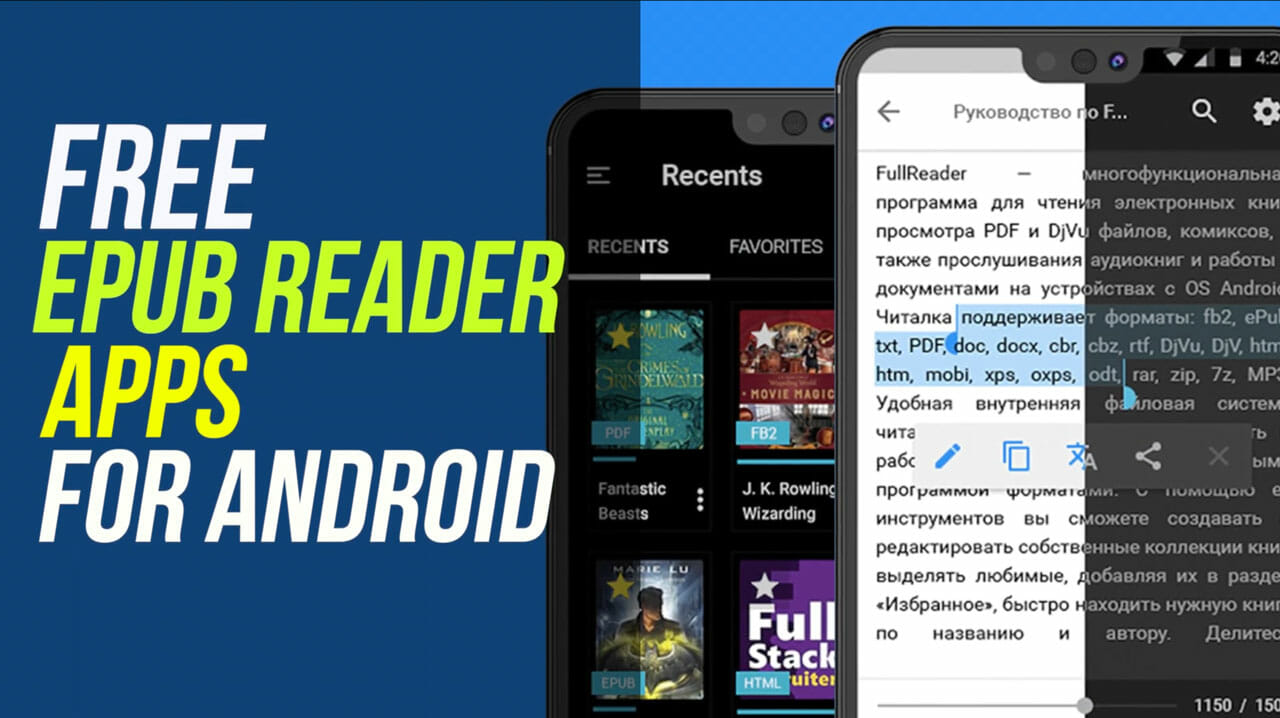 December 2, 2021
How to open and read EPUB files on Android
Hi folks we have prepared this complete guide to help you open your favorite e-books in EPUB format from your Android device
EPUB files allow you to read your favorite books electronically. But it is not the only benefit they offer. Like paper publications, they support underlining, annotations and bookmarks. Unfortunately, to open a file with these characteristics you will need a specific application. In this article we will tell you how to open your favorite e-books in EPUB format with your Android mobile. To help you do it yourself, we explain how to use two of the most recommended ebook readers of the moment step by step and how to configure them so that the reading experience is completely personalized.
How to open and read epub files on Android with Google Play Books
Google Play Books is the application that gives access to the Google e-book store. However, it is also a good ally when opening and reading EPUB files downloaded to the internal memory of the device. If you do not have this tool pre-installed, use the download link that you will see right here.
Once installed on your device, go to the file explorer to locate your EPUB file. Click on it to continue.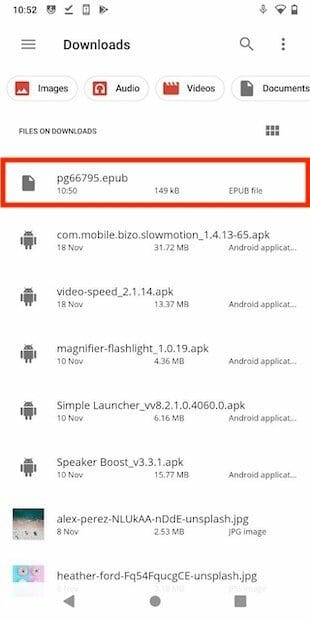 Open the file with Google Play Books.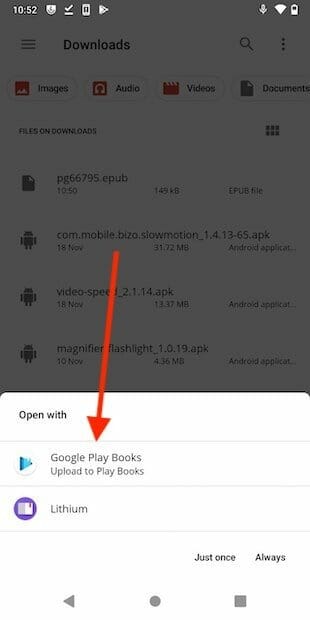 Wait for the file to upload to the cloud. Then, click on its thumbnail to start reading.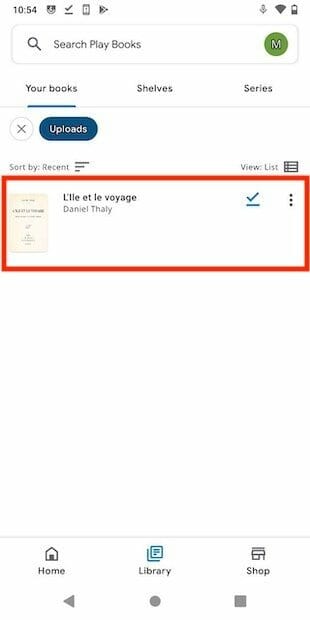 If you want to change the reading parameters or the appearance of the interface, click on the page you are reading. Next, tap on the Aa icon that you will see in the upper right corner of the screen.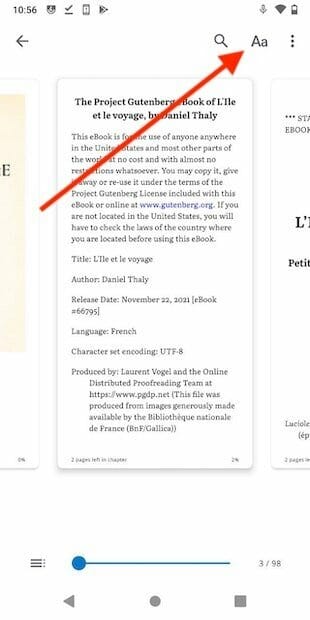 Then modify the reading experience to your liking.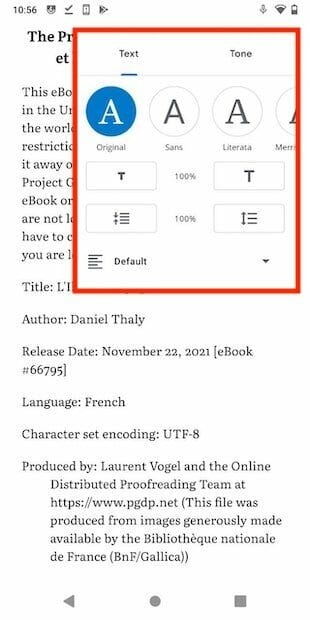 One of the advantages of Google Play Books is that all the changes you make in the EPUB will be synchronized on all your devices thanks to Drive.
How to open and read epub files on Android with Lithium
If the use of Google Play Books doesn't convince you, don't worry. There are very solvent alternatives. This is the case of Lithium, a simple reading application, but very complete at the same time. Again, you can download it for free and safely through the link that we attach here.
In this case, you don't need to locate the EPUB in the file explorer. Lithium takes care of scanning the entire storage for e-books. When finished, just tap on the cover to start reading.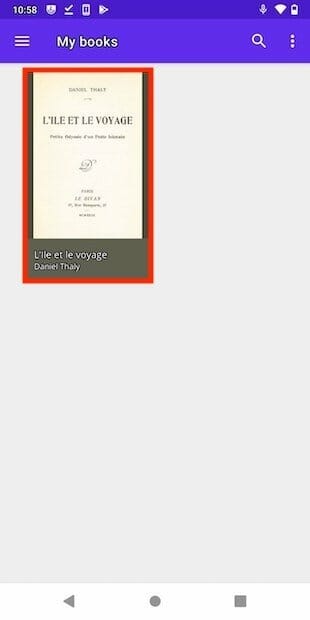 Tap on the text to see more options. At the top right is the interface configuration button.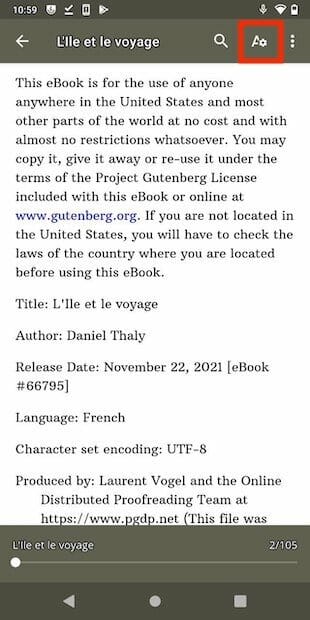 Adjust the options to your reading needs.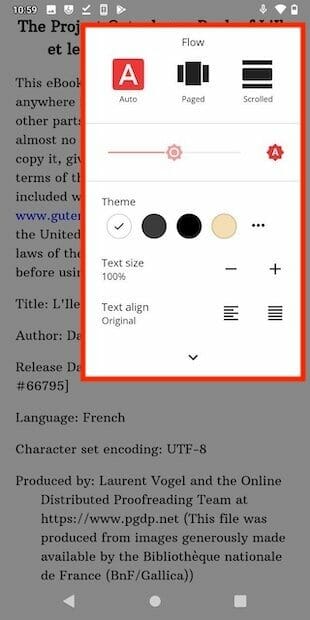 In this case, all the changes you make in the EPUB will not be saved in the cloud. In fact, if you delete the application they will disappear. To avoid this, there is a Pro version of Lithium that does allow this. If this feature is essential for you, we recommend that you purchase it.