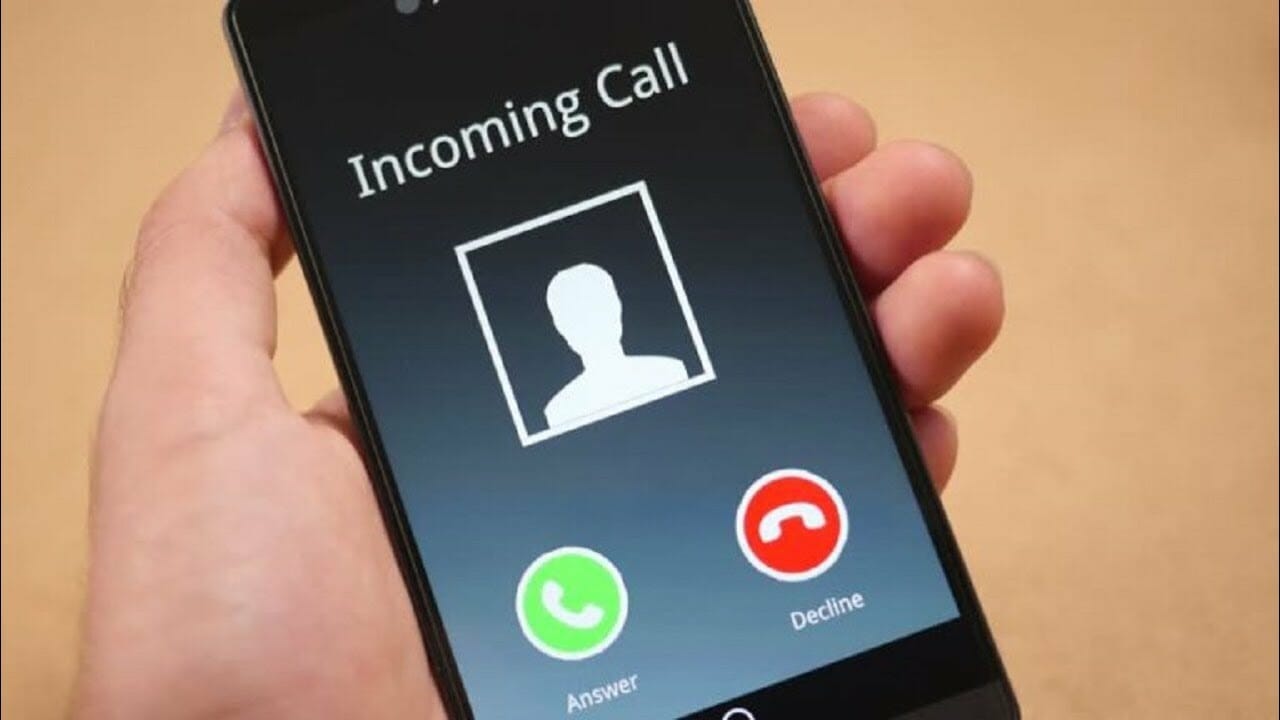 October 26, 2021
I am not receiving calls on Android phones : how to fix it?
I am not receiving calls on Android phones : How to fix it?
In this article we show you what the solutions are if you are not receiving calls on your Android mobile device. Find the solution as soon as possible.
As we use mobile devices for countless things, sometimes we forget that the main function they have is to call. If you have come this far, it is very likely that you have problems with your mobile and that you cannot receive calls from your contacts. We understand that this is a very annoying bug. Therefore, we have prepared this guide to show you what are the causes and possible solutions to solve this error.
Check that airplane mode is not activated
First of all, we propose a simple check that will take you no more than 30 seconds. It is about verifying if the airplane mode is active or not. If it is, not only will you not be able to receive calls, but you will not be able to make them either. The simplest way to check if airplane mode is activated is by displaying the notification curtain.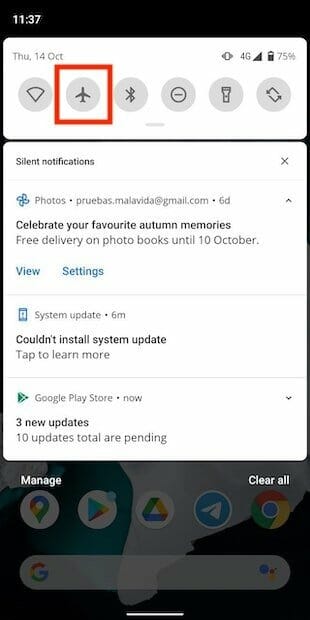 There you will see an icon shaped like an airplane. Press on it to deactivate airplane mode if it is enabled.
Take a look at your coverage
Another possible reason why you cannot receive calls is that you do not have coverage. In the upper right part of the screen, specifically in the status bar, you will see the signal level you have. In our case, we have good coverage.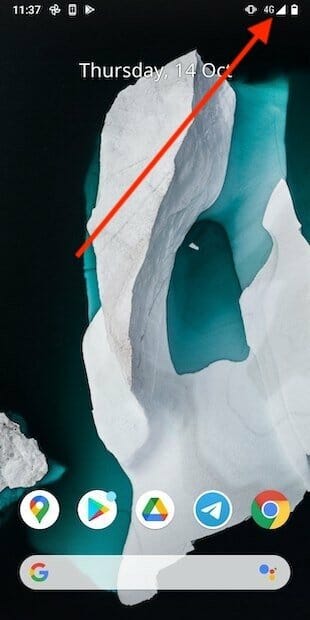 However, you may not have all the lines or you may even see a cross. If so, you don't have enough coverage to receive calls.
Verify that the SIM card is properly installed
We continue with this review of the main causes that can prevent you from receiving incoming calls by talking to you about the SIM card, a basic component to be able to use the phone to call. If it is not properly installed in the device tray, you may not be able to make calls. To solve this problem, open the tray and check that the position of the card is correct. You can also check for dust or foreign objects inside the slot. Finally, take a look at the SIM to verify that the chip is in good condition. If you detect any damage, contact your operator to send you a duplicate.
Did you unlock the SIM card?
Some terminals allow you to skip unlocking the SIM card when you start the system. In this way, it is possible to use the applications on Android, but not to make or receive calls. The simplest way to fix this problem is by restarting the device. Then, in addition to the unlock code, you will have to enter the SIM card PIN.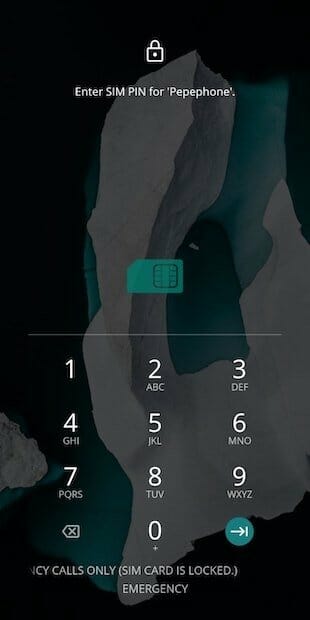 Once you do, communications will be restored.
Deactivate all call diversions
Is it possible that you have activated a forwarding and that all calls are bounced? Maybe at some point you did and now you don't remember. Most operators use a number combination that you must dial from the phone application to deactivate all diversions. For example, Movistar, Orange and Vodafone use ## 21 #. Find out what code you should dial in your case to deactivate all diversions and prevent incoming calls from going to another number.
Reset the phone app
Problems with calls can also appear if the phone application is not working properly. A good option is to zero it and reset it to the original settings. Locate it in the application drawer, make a long press on its icon and tap on App info.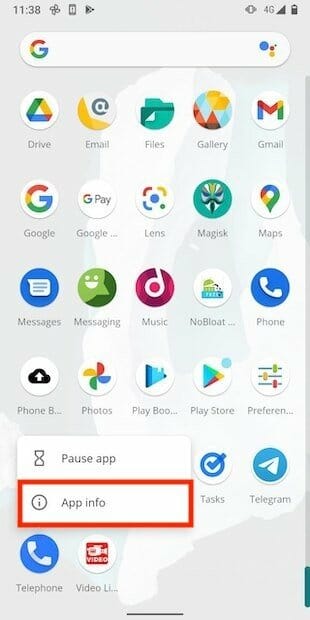 Tap on Storage & cache.
Use the Clear storage button to delete all the data in the application.
Confirm with the Ok button.
Then check if your incoming calls are working again.
Beware of the phone blacklist
Another Android phone app setting can prevent calls from reaching your phone. We refer to the Android blacklist or block list. This option is available in Settings.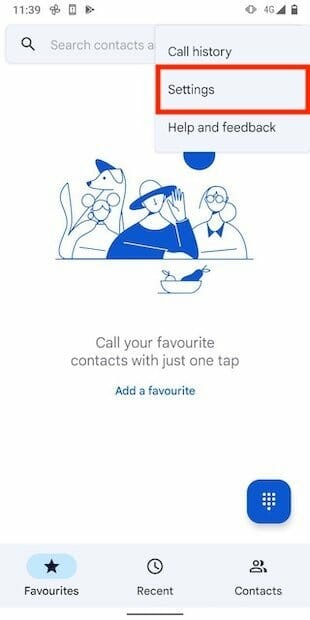 In the list of settings, select Blocked numbers.
Check that you have not marked Unknow. This option makes calls that do not come from your contacts be blocked. On the other hand, take a look at the list of blocked numbers. To remove one, tap on the cross.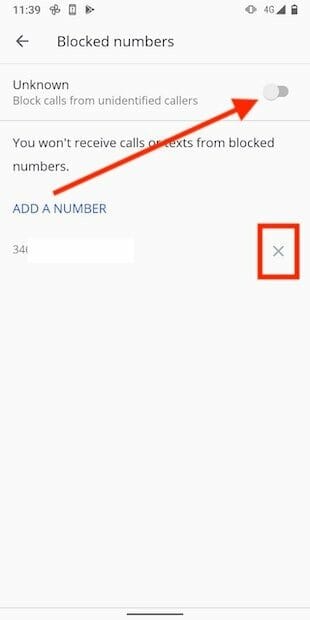 From now on, you will be notified again every time an unidentified number or a contact who was on your block list calls you.
Reboot the device
Restarting the device is a good suggestion, as it allows you to solve a large number of system errors. Just press and hold the power button and tap Restart. Next, unblock the SIM card and verify the correct operation of the calls.
Reset network settings
If everything we've mentioned so far hasn't worked, it's time to take more drastic action. Access the device settings and tap on System.
Next, click on Reset options.
Press Reset Wi-Fi, mobile & Bluetooth. Note that doing this also restores the factory settings of Wi-Fi and Bluetooth. Therefore, your linked networks and devices will disappear.
To confirm, tap on Reset settings.
Reset the terminal
Unfortunately, the above method is not always effective. Therefore, a stronger option is to reset the device completely. Following the same steps above, this time click on Erase all data (factory reset).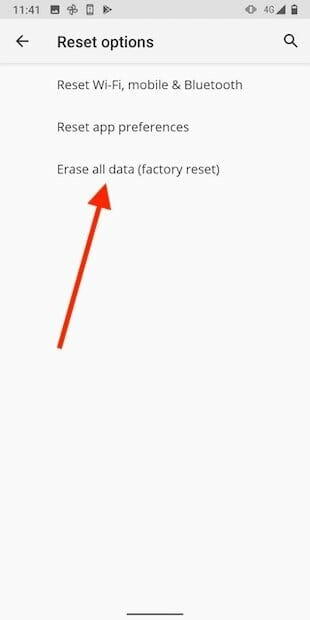 Follow the steps that you will see on the screen to restore the terminal. Again, we give you a warning: everything you have on your device will disappear. Therefore, please make a backup copy of your information before proceeding.
Contact your operator or go to technical service
With the exception of the SIM card checks, everything that we have explained so far is on the software side. However, it is possible that this problem is caused by errors of the operator or a failure in the hardware of the device. To rule out the first, try inserting a SIM card from another carrier. Ask an acquaintance, if necessary. In the event that it works, the problem comes from your operator. Obviously, if your device still cannot receive calls, it is very likely that it has an internal error in one of its components.